Stainless Steel Handrails & Balustrades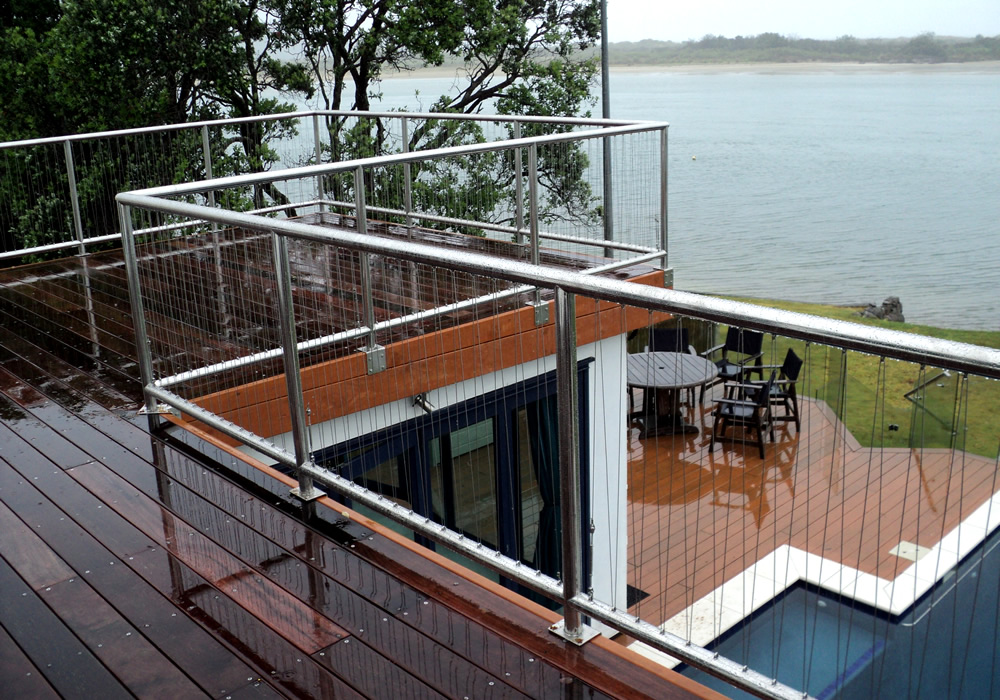 From that austenitic stainless steel comes highly recommended in using this material for Commercial, Marine or the D.I.Y. person in fabricating your handrails or balustrades.
AISI 304 Grade, is commonly used with the best all round performance except for coastal conditions, whereby it is recommended using AISI 316 Grade for the marine industry and any coastal applications. As it has a small percentage of molybdenum added, to improve resistance to tea staining and corrosion.
There are three options of finishing available:-
Satin  Being a brushed finished  or sometimes known as a No. 4 finish is another technical term.
Super Bright is a near mirror finish, also known as BA (bright annealed) with a 600 grit finish.
Mirror Finish also known as Ultra Bright with a 800 grit polish.
For cleaning purposes of your handrail or balustrade we recommend the following:-
Fingerprints/ Oil & Grease –  Wash with acetone.  Rinse with water and wipe dry.
Paint Coat paint with a paint solvent using a soft nylon brush, rinse with water and wipe dry.
Rust stains   Coat the affected area with oxalic acid solution for 15-20 minutes, rinse with water and wipe dry.
Stains Wash with mild abrasive detergent, rub in the same direction as surface pattern.  Rinse with water and wipe dry.
NOTE:  Do not use steel brushes, steel wool or use any form of hydrochloric acid on stainless steel.
Save