Marine Stainless Steel Engineers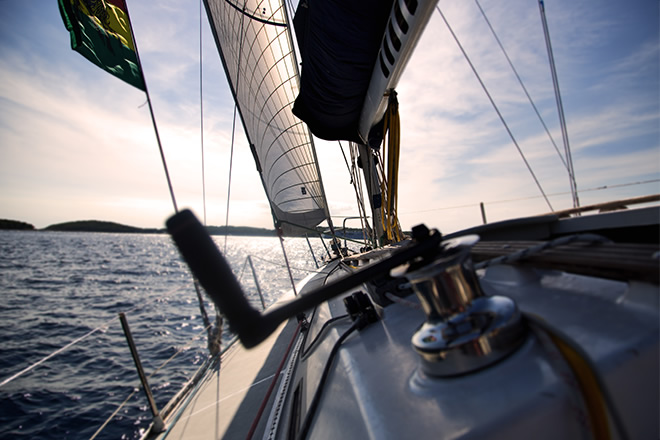 Stainless steel is a highly recommended material for commercial and marine use or for the D.I.Y. person to fabricate aesthetic looking and durable handrails and balustrades. At Alloy Stainless & Marine, we are experts in working with stainless steel and have manufactured a range of handrails and balustrades all over town, including inside Whangarei Event Cinema and the ACC building.
Depending on your project and the budget available, you have several options to choose from. We use either AISI 304 Grade stainless steel, widely used as an all-rounder for industrial purposes as well as furniture decoration, the food and medical industry. However, for marine purposes and any coastal applications, we always use AISI 316 Grade stainless steel. It has a small percentage of molybdenum added, resulting in better resistance to tea staining as well as heat and corrosion.
Marine metal fabrication for all types of custom made parts from bow roller assemblies, deck fittings, engine brackets, exhausts and fittings normally from the grade 316 Stainless Steel.
Sheet metal work with our 6mm guillotine and 100 ton brake press and an assortment of rollers and folders. Alloy Stainless & Marine Ltd have a selection of the most common welding machines including mig, tig & stick and gas. Alloy Stainless & Marine Ltd  can weld aluminium, stainless steel, bronze, magnesium, titanium and solders from lead to silver.
Polishing is mostly done by machine buffing.  Alloy Stainless & Marine Ltd have an electropolishing facility on site for those small fiddly and too costly parts to buff.
Stock – we carry stock of the most common sizes of tube/pipe and sheet in stainless steel and alloy.
Finishing Options
You also have the choice between the following finishing options:
Satin is a brushed finish, also sometimes known as a No. 4 finish. It's commonly used in kitchen areas for splashbacks.
Super Bright is a near mirror finish, also known as BA (bright annealed) with a 600-grit finish.
Mirror Finish is also known as Ultra Bright with an 800-grit polish. It's mainly used on stainless steel handrails on boats and around the house.
To keep your stainless steel handrail or balustrade sparkly and shiny for years to come, you will need to look after it properly. For cleaning purposes, we recommend the following:
Fingerprints/ Oil & Grease – Wash off with acetone, then rinse with water and wipe dry.
Paint – Coat paint with a paint solvent using a soft nylon brush, then rinse with water and wipe dry.
Rust Stains – Coat the affected area with oxalic acid solution for 15 to 20 minutes, then rinse with water and wipe dry.
Stains – Wash off with a mild abrasive detergent and remember to rub in the same direction as the surface pattern, then rinse with water and wipe dry.
NOTE: Do not use steel brushes, steel wool or any form of hydrochloric acid on stainless steel, as it will scratch or damage the surface.